Making anime coffee shop in blender – live stream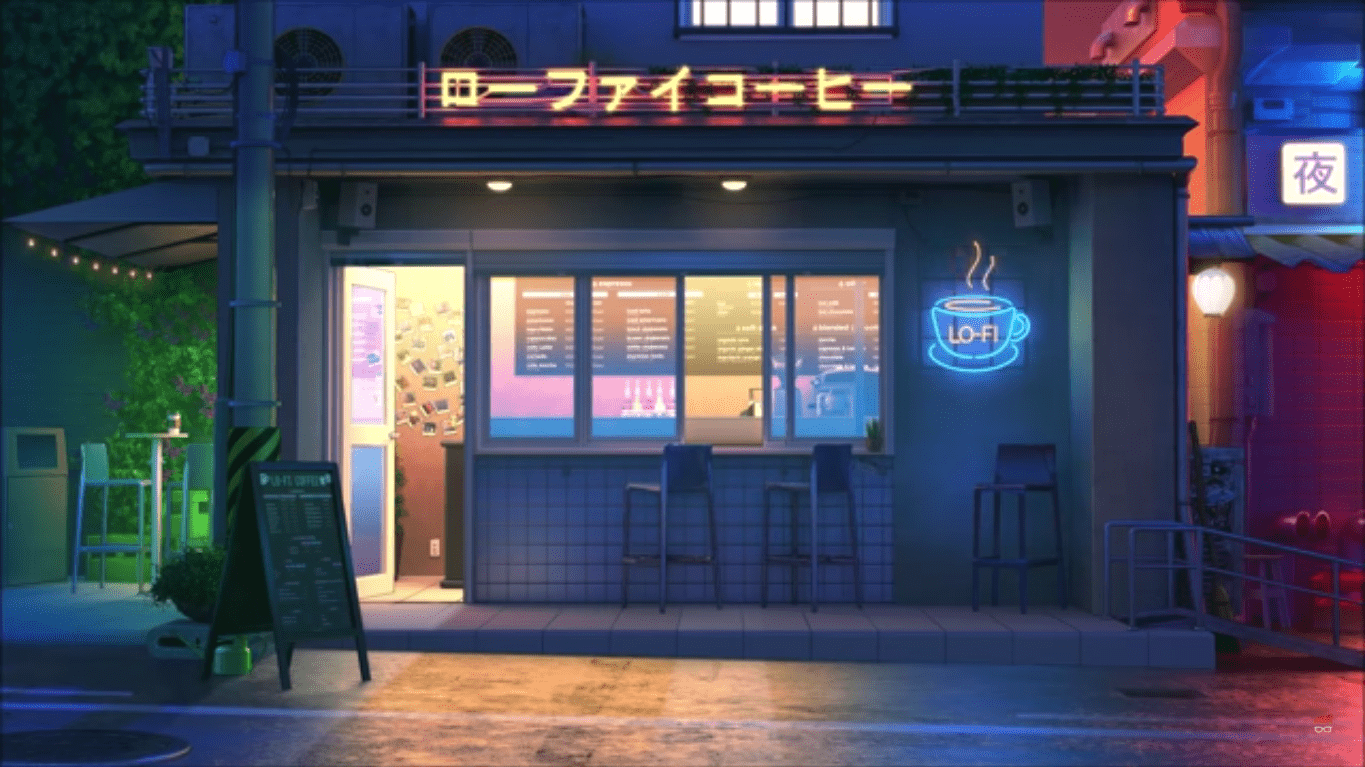 Creating a coffee shop live stream:
In this live stream the idea was to create an anime coffee shop from the reference image, you can see the final image is greatly different from the reference thanks to chat, its there suggestions that got as to this.
here is a breakdown of the render:
as you can see most of the assets are just recycled from previous projects.
in the last picture, while i used an emissive material i had to add a light to fake illumination from the coffee shop sign, i did this because emissive surfaces like in this case only look like light sources but do not add any light in the scene if you are using eevee, for cycles renders this is not a problem.
Blender Alpha Trees Addon: